Aaron Jamieson Roberts
Artistic Fellow, June 2017 – present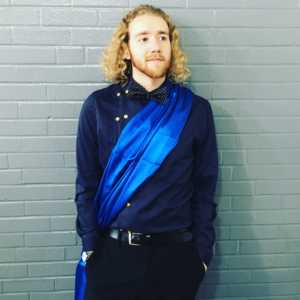 School:  

Ithaca College, Class of 2017, Theatre Studies (B.A.) 
Hometown:  

Barre, VT
Favorite aspect of theatre to work on:  

I love the magic making of theater, presenting one thing as two or two as one, because onstage everything is both itself and not itself. 
Theatre artist inspiration: 

I'm deeply inspired by the directing works of Julie Taymor, Diane Paulus, and Marianne Elliott.  And of course I regularly worship at the alter to Stephen Sondheim 
Project most proud of: 

I'm most proud to of my directing debut in college, it was a project many people looked sideways at during the beginning but ended up being an artistic success and a beautiful memory. 
Dream Job: 

My dream job is a vagabond artist, running into town, directing a show and then hoping on a plane and going somewhere else for another job right after.