October 25–November 3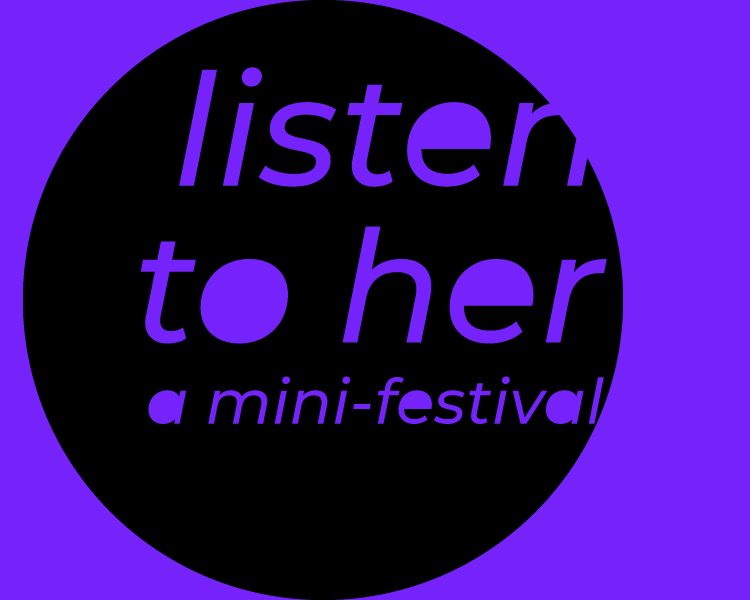 The Cherry presents Listen to Her, a mini-festival of solo shows for women. Written and performed by Elizabeth Mozer, Asylum focuses on the lives of patients at the now-deserted psychiatric hospital in Binghamton known as "The Castle." The beloved classic play about Emily Dickinson, The Belle of Amherst, will be performed by Kathleen Mulligan in a reimagining by director Norm Johnson. Finally, the English-language premiere of The Saint, bringing the work of Santiago Loza back to the Cherry stage. The Saint will star Jennifer Herzog under the direction of Amina Omari, making her Cherry début. Over two thrilling weekends, Listen To Her will fully encompass the Cherry Collective mission: radically local, radically global, formally innovative.
Get your tickets here!
Show times
Thursday, October 24th – 7:30pm The Belle of Amherst
Friday, October 25th – 7:30pm The Saint
Saturday, October 26th – 3:30pm Asylum
Saturday, October 25th -7:30pm The Saint
Friday, November 1st – 7:30pm The Belle of Amherst
Saturday, November 2nd – 3:30pm The Saint
Saturday, November 2nd – 7:30pm Asylum
Sunday, November 3rd – 3:30pm The Belle of Amherst
Sunday, November 3rd – 7:30pm Asylum