The Cherry Artspace is unlike any other venue you've investigated for your event.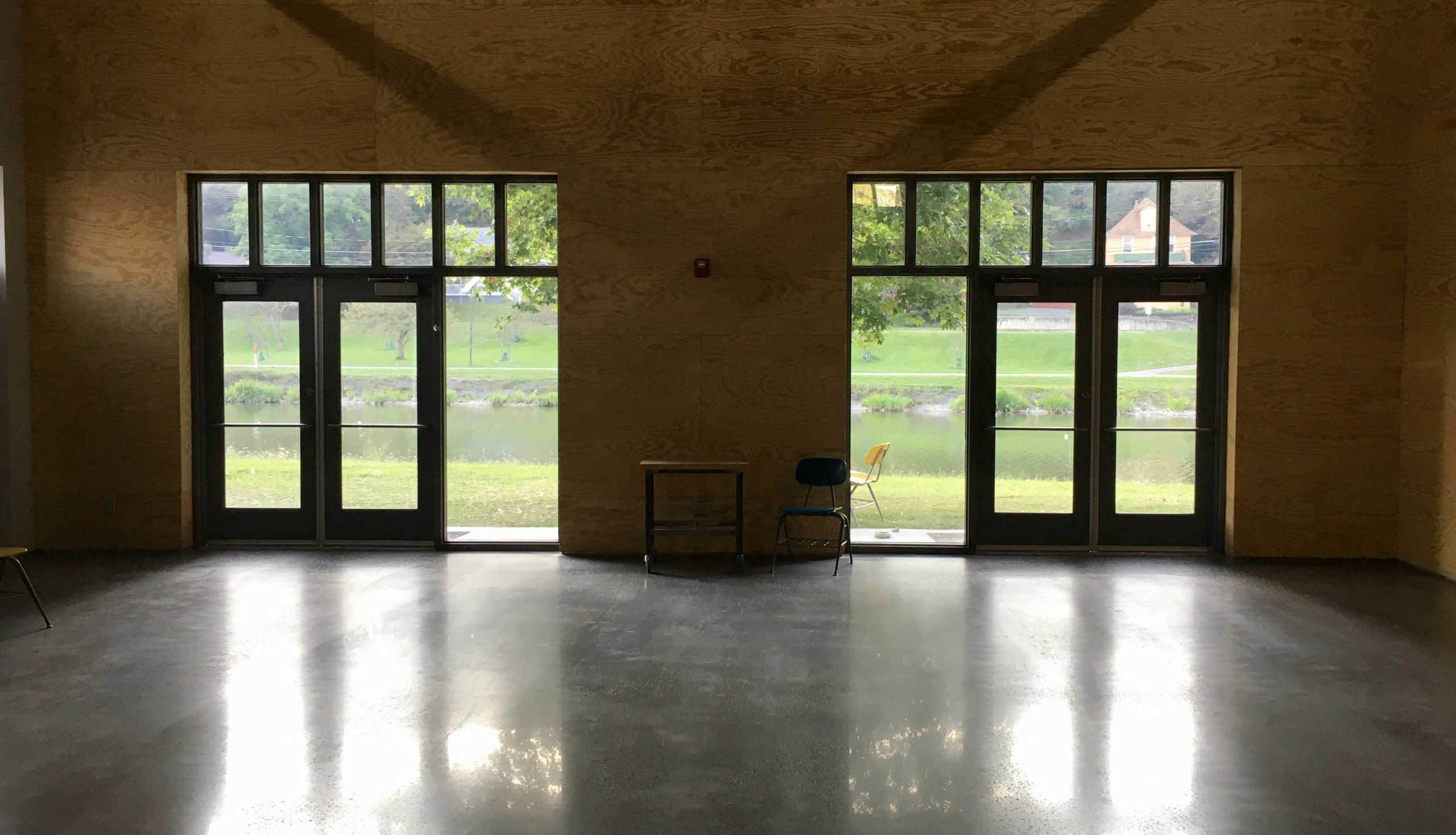 It has a high ceiling and a hip-theatrical feel, with two sets of double doors facing west, leading out to a 25′ grassy waterfront area on the Cayuga Inlet.
The natural light and view are exceptional. The space is flexible and can be set up in any number of ways:
→ Up to 80 guests seated at a meal
→ Up to 140 guests seated for a presentation, classroom style
→ Up to 150 guests standing for a reception / cocktail party
→ set up however it best meets your event needs, up to a capacity of 205
For events with food and drink, you are free to set up your own catering, or we can arrange everything through one of our catering partners.
Please email eventrentals@thecherry.org for rates and information.