Ithaca favorite LilyPad Puppets will present Crankie Cabaret 2018 November 8 – 11 at The Cherry Artspace.
What is a crankie? "A crankie is an old storytelling art form. It's a long illustrated scroll that is wound onto two spools. The spools are loaded into a box which has a viewing screen.  The scroll is hand-cranked while the story is told. It can be accompanied by a narrative, song or tune."
LilyPad creator Lily Gershon is a puppeteer, singer and puppet maker, among other things. Her company, LilyPad, produces LilySilly puppetry for children, as well as the Crankie Cabaret. The first Crankie Cabaret, in fall 2017, was a sold-out hit. The second iteration promises to be even more captivating. We encourage you to get tickets in advance.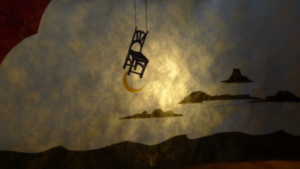 GET TICKETS NOW!