Help bring fresh and innovative performances to life this season with your tax-deductible donation. Your support allows the Cherry to continue employing local professionals, and giving more to this arts community!

When you donate $75 or more, you  become a Member of the Cherry Arts and receive exclusive benefits while supporting our blossoming, innovative performing arts company.
Members are invited to exclusive events like cocktail parties with the casts and creative teams of our shows— often including their international playwrights! When attending our productions, members receive reserved seats and a free drink or snack at our concession stand. Finally, members receive discounted tickets to our two fabulous annual Galas, and are listed in Cherry Arts production programs for a full season.
Become a part of the Cherry Arts family and sign up for your membership today!

CHERRY SEED ($1 – $74)
Our undying thanks!
CHERRY BLOSSOM MEMBER ($75 and up)
You become a Member of The Cherry Arts with all the benefits listed above!
CHERRY TART MEMBER ($150 and up)
The above, plus a cool vinyl Cherry Arts sticker and magnet, and a poster signed by the cast from a show of your choice in the current season.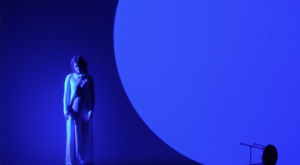 CHERRY PIE MEMBER ($300 and up)
The above, plus your name or dedication permanently engraved on a chair at the Cherry Artspace.
CHERRY TREE MEMBER ($500 and up)
The above, plus a published book of Cherry-premiered plays, signed by members of the cast and creative team.
CHERRY ROYALE MEMBER ($1000 and up)
The above (except the named chair) plus your name or dedication engraved on a permanent plaque at the Cherry Artspace (limited)
CHERRY ORCHARD MEMBER ($5000 and up)
The above, plus a beautiful young Cherry Tree will be planted right on the Cayuga Inlet to beautify the grounds of the Cherry Artspace, named for you or dedicated as you see fit. (limited)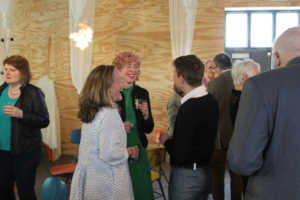 Donations can be sent securely below with a credit/debit card (click "Donate Now!"), or mail checks to:
The Cherry Arts, Inc.
102 Cherry Street
Ithaca, NY 14850
(Please include email address & phone number when sending a check.
Memberships are non-transferable and valid for one year from date of donation.)

Our current members:
Cherry Blossom Members ($75+)
Jonathan Ablard
Michael Barakiva
Shelley Blackler
Greg Bostwick
Bill Brauninger
Eric Brooks
Mary Beth Bunge
John Bunge
Nicholas Chai
Barry Chester
Penny Chick
David Coester
Elissa Cogan
Tracey Cranston
Jonathan Culler
Nancy Emerson
David Feldshuh
Martha Frommelt
Ellen Gainor
Janice Geddes
Daniel Gold
Chris Holmes
Katie Holmes
Clifton Hood
David Kramer
Rachel Lampert
Aimee Lehman
Johannes Lehman
Howard Leib
Marcie Leib
Rebecca Lesses
Dianne and Jim Orcutt
David Squires
Erica Steinhagen
Lynn Thommen
Lesley Williamson
Cherry Tart Members ($150+)
Leslie Adelson
Debra Castillo
Dane Cruz
Joan Johnston
Cherry Pie Members ($300+)
Kent Goetz
Sally McConnelll-Ginet
Cherry Tree Members ($500+)
Gordon Barger
Peter Bloom
Jim Bouderau
Fred Cowett
Jerry Dietz
Janet Greenfield
Jim Miller
Diana Riesman
Christine Schelhas-Miller
Amy Villarejo
Cherry Royale Members ($1000+)
Anonymous
Ron Cooper
Shelley Cooper
Sara Warner & MaryJo Watts
Cherry Orchard Members ($5000+)
Anonymous
Donald Spector & Stacia E. Zabusky
We thank you from the bottom of our hearts for your generous support, and look forward to welcoming you personally to the Cherry Artspace this year!