FOR IMMEDIATE RELEASE
DATE: May 18, 2016
MEDIA CONTACT: SAMUEL BUGGELN, sam@thecherry.org
WHITE RABBIT RED RABBIT RETURNS BY POPULAR DEMAND, JOINING THE ITHACA FESTIVAL LINEUP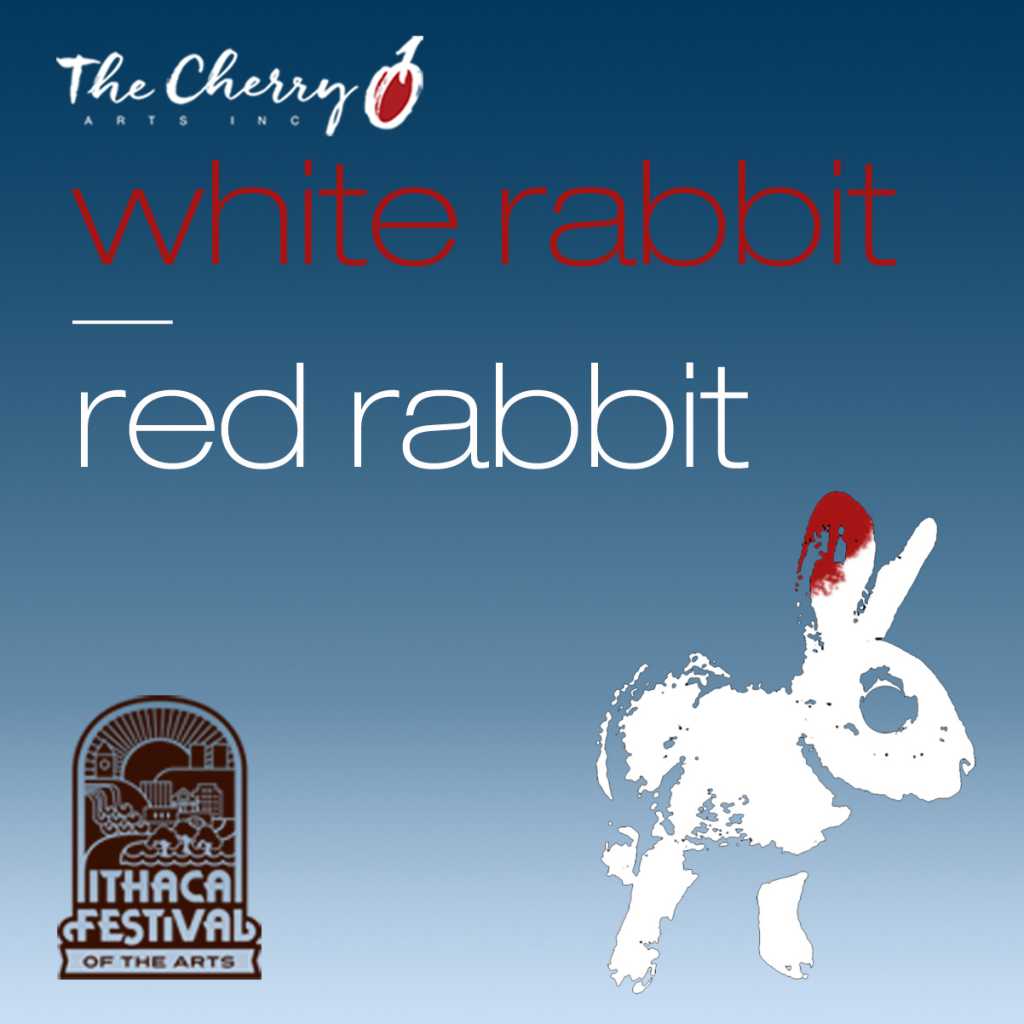 A unique play from Iran that the New York Times calls "irresistible," The Cherry Arts is bringing international sensation WHITE RABBIT RED RABBIT back to Ithaca for one weekend only – June 4th and 5th – as part of the renowned Ithaca Festival of the Arts. This year's Ithaca Festival theme is "Mix It Up;" the Cherry is thrilled to be mixing up the Festival's usual programming by adding innovative live theatre to the schedule!
WHITE RABBIT RED RABBIT was written by young Iranian playwright Nassim Soleimanpour. A conscientious objector forbidden to leave his country for refusing military service, Soleimanpour responded to his situation by creating WHITE RABBIT RED RABBIT to travel where he could not. The play's audacious gambit is that it is performed by a different actor for every performance — an actor who has not seen the text before s/he walks on the stage. No actor can do the play twice. There are no rehearsals, director, or set. A truly global phenomenon, the play been translated into over a dozen languages and performed hundreds of times in 17 countries across the globe.
The Cherry Arts presented the Central New York premiere of WHITE RABBIT RED RABBIT in December 2015 at Circus Culture; seven of Ithaca's extraordinary professional actors took the plunge. Following that, the play opened in New York City this Spring, where it is currently enjoying a successful run featuring a revolving door of celebrity talent including Nathan Lane, Whoopi Goldberg, David Hyde Pierce, Alan Cumming, Cynthia Nixon, and George Takei.
The Cherry Arts has created two more opportunities for the Central New York community to be a part of this extraordinary theatrical experience. In keeping with The Cherry's mission, the play will performed this June by two outstanding members of our local professional theatre scene: Dean Robinson (appearing courtesy of Actors' Equity Association) and Darcy Rose.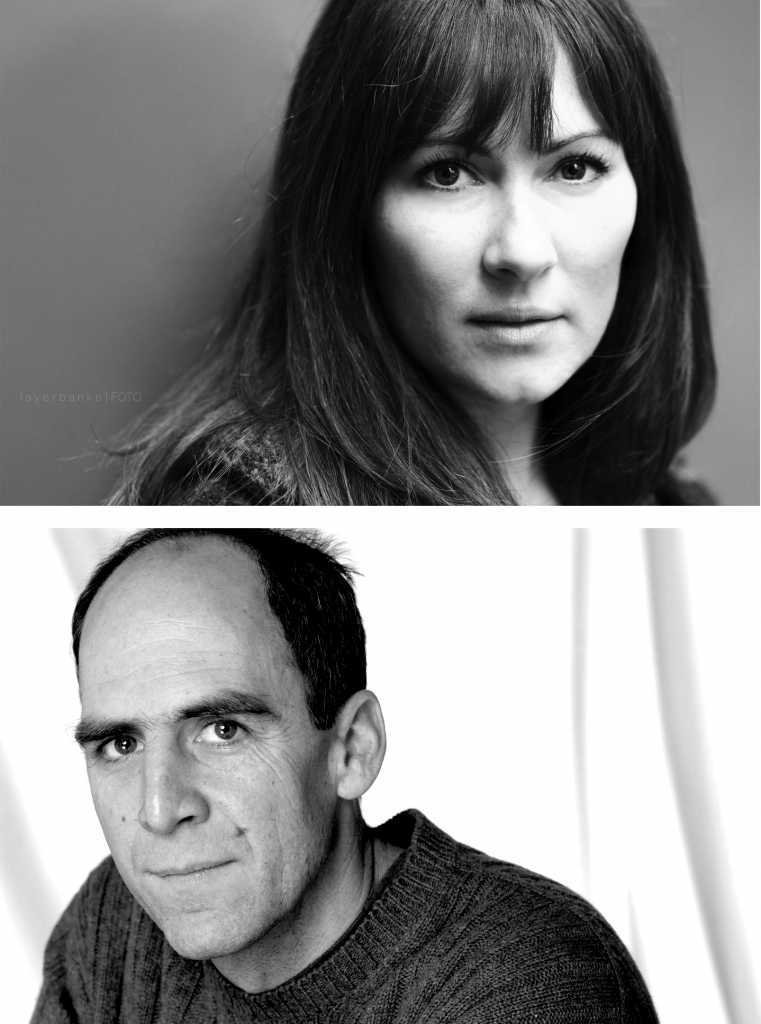 Performances of WHITE RABBIT RED RABBIT will take place at two locations on the Ithaca Commons during Ithaca Festival 2016:
Sat. June 4 @ 6:00 PM at ACTING OUT NEW YORK in CENTER ITHACA – 171 East State St. #119, Ithaca (ACTOR: Dean Robinson)
Sun. June 5 @ 5:00 PM at CINEMAPOLIS -120 E. Green St., Ithaca (ACTOR: Darcy Rose)
The Saturday June 4th performance takes place at 6pm at Acting Out New York, which is located inside Center Ithaca 
The Sunday June 5th performance takes place at 5pm at Cinemapolis (120 E. Green St., Ithaca, NY)
Admission is $15.
ITHACA FESTIVAL DISCOUNT: Have a 2016 Ithaca Festival button? Buy a $10 ticket and show your button at the door!
Seating is very limited; reservations are recommended.
WHITE RABBIT RED RABBIT is appropriate for ages 14 and up.
♦
Audience responses to our Central New York premiere of WHITE RABBIT RED RABBIT include:
"Amazingly written," "Perhaps the best theater we've ever seen. And trust me, we've seen a lot of theater," "Everyone should go see it," "I came in as an individual to see a play, and left as a deeply connected participant," and "I've never seen anything like it – you'll laugh, shudder, distrust, and convince yourself, all within an hour and a half. You might even save a life."
Local press responses to WHITE RABBIT RED RABBIT include:
"Unforgettable… Highly amusing… Curiously, contagiously cheerful… The thrill of productions by The Cherry Arts, Ithaca's newest performance organization, is that you never know exactly what to expect."
—The Ithaca Journal
International responses to WHITE RABBIT RED RABBIT include:
"Playful, enigmatic, and haunting"
—New York Times
"Wildly unpredictable and completely unforgettable, White Rabbit, Red Rabbit is a punch in the air for self-expression; a testament to the power of words to transcend cultures and borders. You have to be there."
—New Zealand Herald
"An absurdist adventure which sits on the boundary of comedy and drama… a thoughtful, playful response to oppression."
—The Guardian
"One of the most fascinating shows on a local stage right now… The metaphor Soleimanpour extracts from this frisky exercise speaks volumes about how we behave individually and as groups, inside the theater and out."
—Washington Post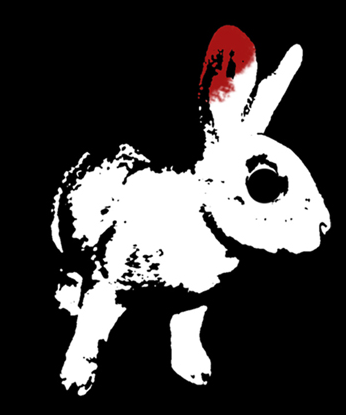 The Cherry Arts, Inc. is a not-for-profit theatre company devoted to providing Ithaca and surrounding area audiences with theatre experiences that are radically local, radically international, and formally innovative; and to creating works over long periods of time, developed by an ensemble of professional theatre artists who are based in Ithaca.
The Cherry Arts is in the process of building a multidisciplinary waterfront artspace at 102 Cherry Street on the Cayuga Inlet. The Artspace will be a multidisciplinary home for "locavore talent," hosting locally-grown theatre, music, burlesque, opera, plastic arts, and more. The Cherry Artspace, located across the street from Ports of New York, is projected to be completed in Fall of 2016. For more information, visit www.TheCherry.org.
IMPORTANT NOTE: Soleimanpour's situation with the Iranian regime is no joke. We, along with all other producers of White Rabbit Red Rabbit, are required to include the following proviso in all press materials.
URGENT: All media and press agents: This play is NOT overtly political, and should not be portrayed as such. It operates on a deeper, metaphoric level, and very expressly avoids overt political comment. We therefore ask the press to be judicious in their reportage.