Sunday, March 25 at 7:00pm at The Cherry Artspace!
"Dream Acts," written by an amazing cohort of international playwrights, including Cherry Resident Playwright Saviana Stanescu,  tells the stories of 5 Dream-Act-eligible undocumented teens facing the extraordinary challenge of living ordinary lives under the radar in the U.S.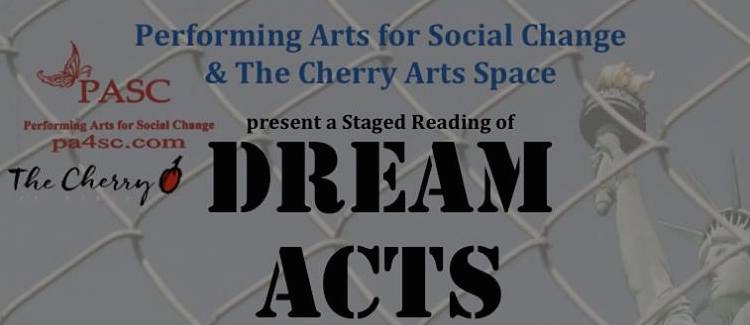 FREE AND OPEN TO THE PUBLIC! The suggested donation is $10.
100% of the donations for this performance will go toward funding free and low cost legal services via the Immigrant Services Program in Tompkins County.
Donations will be accepted at the door or you can donate online at https://53718.thankyou4caring.org/. If donating online, please add a note that your donation be directed to the Immigrant Services Program. Your donations are tax deductible.
This event is sponsored by Performing Arts for Social Change and supported by The Cherry!