November 13–21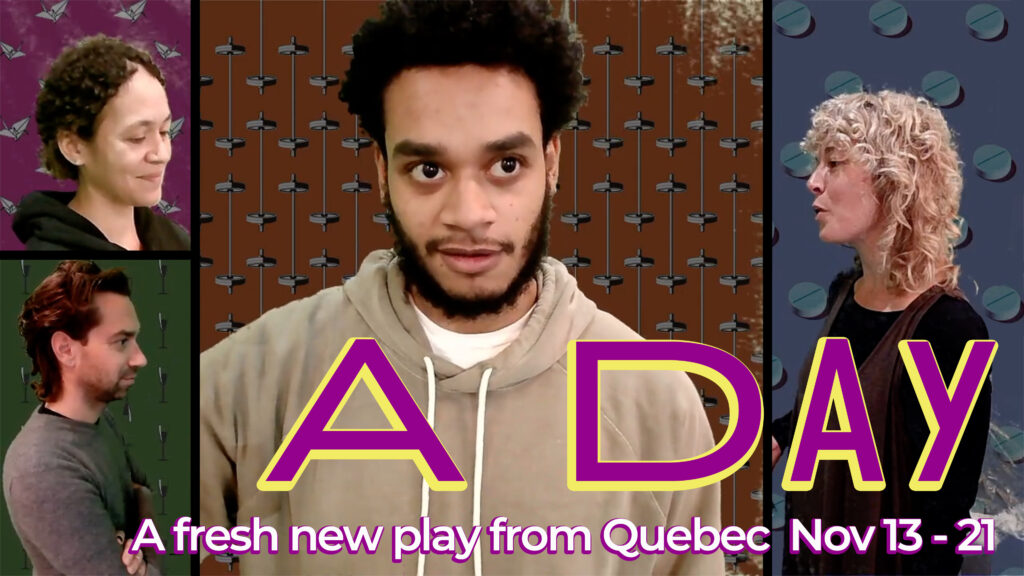 The Cherry presents the English-language première of "A Day" by Québecoise writer Gabrielle Chapdelaine. In this funny and tender award-winning new play, four mysteriously connected characters guide one another through a seemingly ordinary day.
And the reviews are in! A Day is:
"Technically impressive and dramatically effective…Ortiz, Steinhagen, Gregory, and Yntema do excellent, heartfelt work...A Day will stick with you much longer!" 
—ThinkingTheaterNYC.com
"Put down the remote, pick up the mouse and watch A Day." 
—TheaterScene.net
"An energetic cast brings a delightful script to pulsing, exuberant life."
—Box Five Theater reviews
In a grand collaboration, four Cherry Arts actors perform live from multi-camera green-screen booths in the State Theatre of Ithaca, their performances mixed in real time with recorded video to create a sophisticated and surprising landscape of 24 seemingly ordinary hours.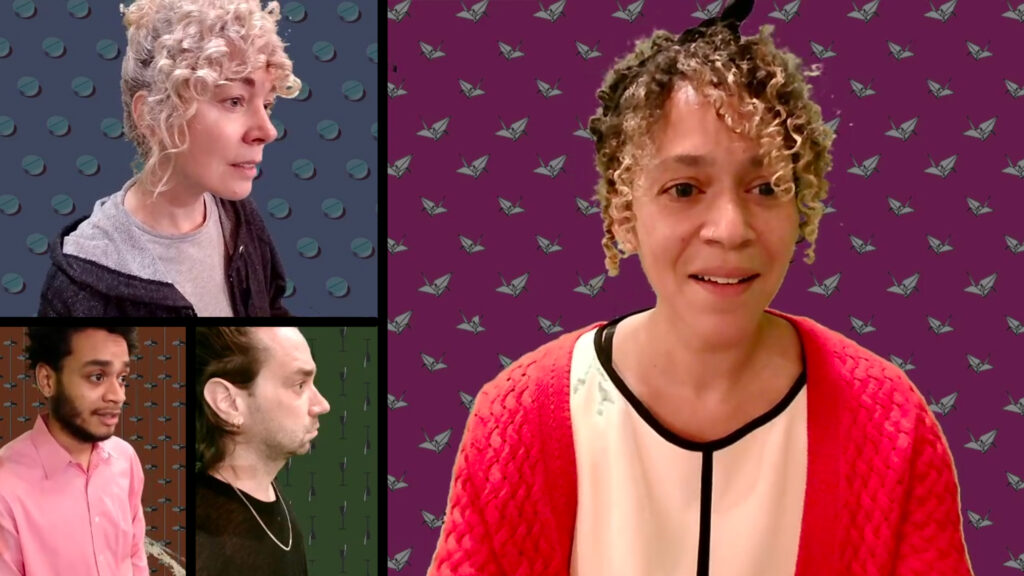 "A Day" stars Ithaca favorites Karl Gregory, Jahmar Ortiz, Erica Steinhagen, and Sylvie Yntema. It is translated by Josephine George, video mise en scène is directed by Samuel Buggeln, ane performances are directed by Wendy Dann. 
Show times (all performances at 7:30)
Fri Nov 13 | Sat Nov 14
Thurs Nov 19 | Fri Nov 20 | Sat Nov 21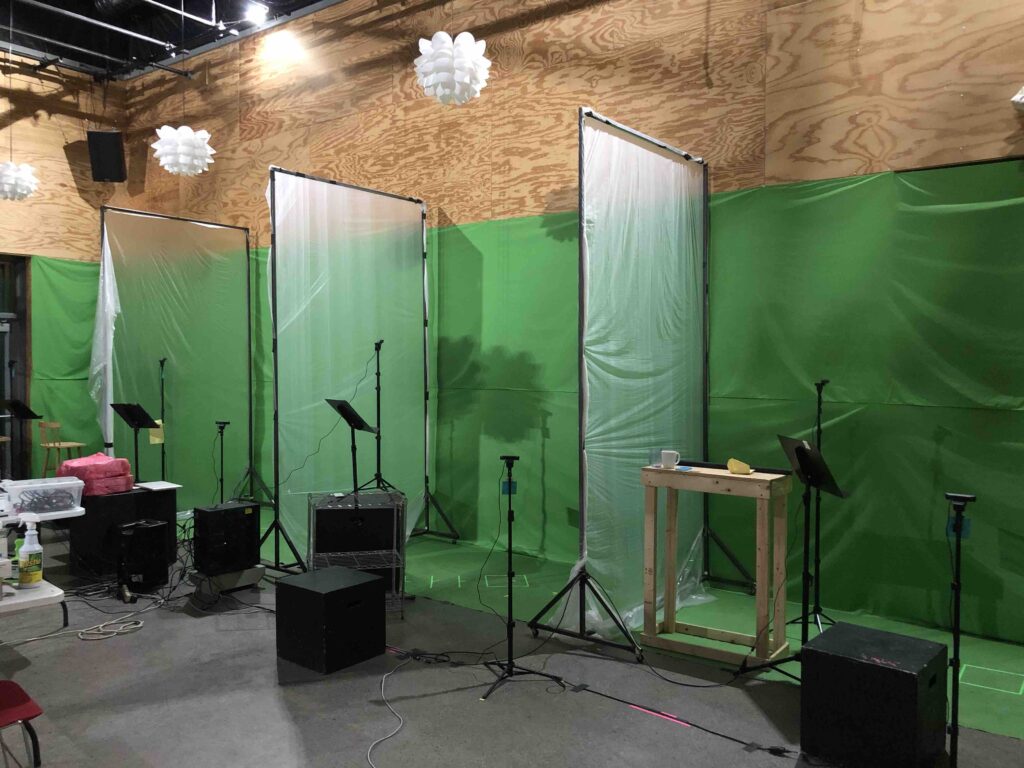 "A Day" is made possible with support from the Cultural Services of the Québec Government Office in New York.