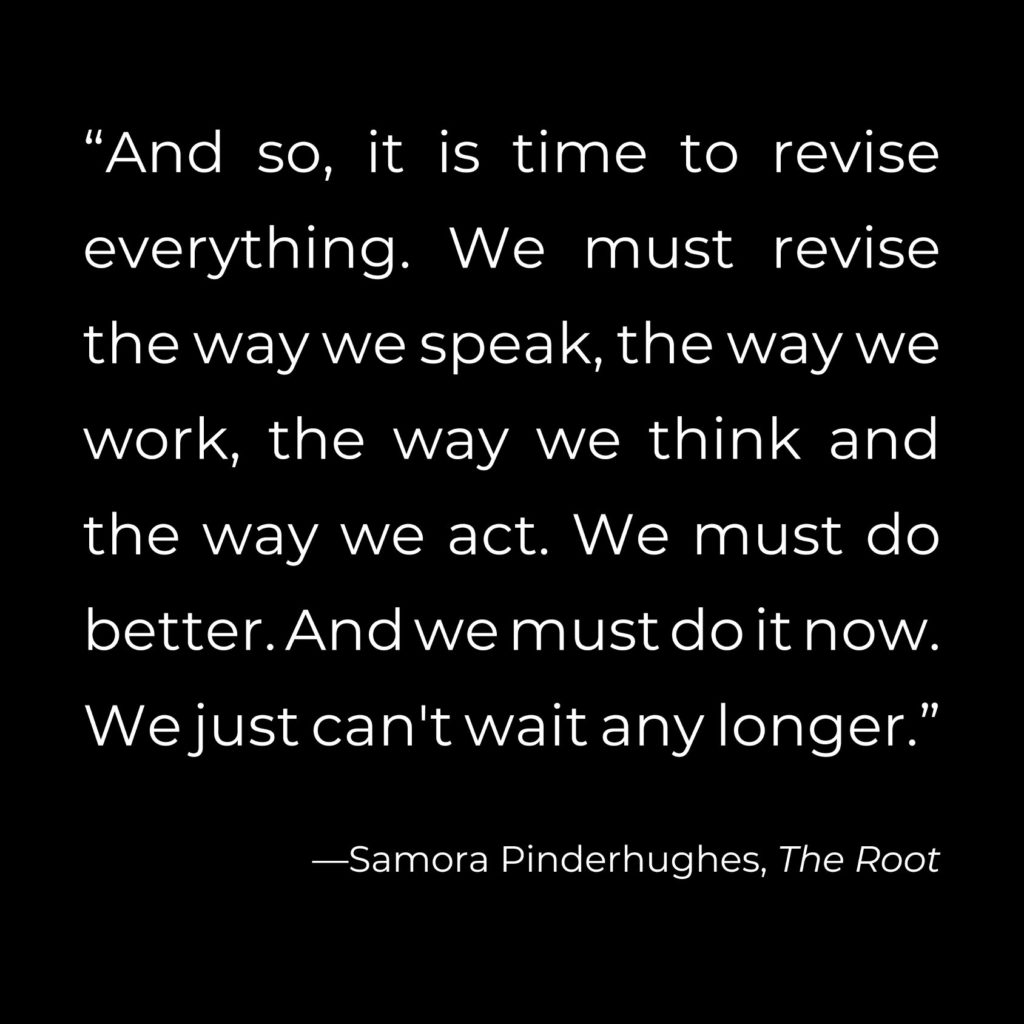 The Cherry Arts confirms our commitment to prioritizing and amplifying the fight for racial justice, and specifically for the Black community. To this end we have committed to take the following actions:
We will postpone our annual fundraiser, the Cherry Blossoms Gala (this year the Pixel Party), from its planned date next weekend, Sunday June 7, to help clear space for these critical conversations around racial justice.
We will actively work to further diversify the teams that create the work of the Cherry Arts: including but not limited to staff, board, performers, and off- and backstage design teams.
We will commit our social media presence to helping amplify voices of color via regular posts dedicated to education around racial justice.
When social distancing protocols permit gathering, we will provide use of the Cherry Artspace, free of charge, to organizations working towards racial justice.
We will actively engage in ongoing antiracist learning on a staff and board level. We will engage BIPOC-led companies to lead us in this learning, and pay them for their labor. We will conduct active and open conversations about racism and provide resources and training from this point onward to continually show up for racial justice.
We will sit in our discomfort and learn from it. As a white-managed organization, we understand that it is not enough to react and respond to current atrocities, but that we must continually contribute and call out the systemic racism that surrounds us.
We will be pro-actively anti racist rather than reactively so. We will dig deep to keep learning. We will support Cherry Arts staff, board and artistic community in doing the same. We will collaborate with and challenge fellow white-led arts organizations to commit to their own actionable and sustained anti-racist initiatives and conversations.
We will reread this list every week to hold ourselves accountable to these small efforts, to make this effort consistent and sustained, and to add to it over time.
We will revise and strengthen this approach on a regular basis.
We want to hear your ideas. Email info@thecherry.org to share your feedback.

Samora Pinderhughes' article from which the quote is drawn can be found here.
Our deepest gratitude to Michelle Courtney Berry, and Amy Cohen of Circus Culture for the inspiration of your words and policies.